Это цитата сообщения lomovolga Оригинальное сообщение \11\

Madeleine-Jeanne Lemaire, nйe Coll LES ARCS 1845 — 1928 PARIS
JEUNE FEMME AU PETIT CHIEN MADELEINE-JEANNE LEMAIRE, NЙE COLL ; YOUNG WOMAN WITH A LITTLE DOG ;
SIGNED LOWER LEFT MADELEINE LEMAIRE ;
OIL ON CANVAS, OVAL
Paulus Lesire DORDECHT 1611 — 1654 LEIDEN
PORTRAIT OF A LADY AT THE AGE OF EIGHTEEN, HALF-LENGTH, WEARING A WHITE RUFF AND HOLDING A PAIR OF GLOVES WITH RED AND GOLD TRIMMINGS
Jean Henri Benner
Elizabeth of Russia
Hans Holbein the Younger I
Portrait Miniature of Elizabeth, Lady Audley
c.1538
Charlotte Auguste von Bayern
EMPRESS ELIZABETH
Franзois Flameng
THE GRAND DUCHESS YELENA WLADIMIROVNA ROMANOVA OF RUSSIA
1905
Cornelis Janssens van Ceulen
Lady Thynne
MARTIN MIJTENS D.Д
TILLSKRIVEN, KVINNOPORTRДTT, BRЦSTBILD
Robert Theer (1808-1863)
Archduchess Marie Karoline of Austria (1825-1915),
Attributed to Gilbert Stuart Newton (1794-1835)
Portrait of Catherine Schindelerin, head and shoulders
SOPHIE OF BAVARIA ARCHDUCHESS OF AUSTRIA
PRINCESS TATJANA FELIXOVNA YOUSOUPOVA
1873.
Circle of Sir Peter Lely (1618-1680)
Portrait of a lady, reputedly the Duchess of Portsmouth
PRINCESSE DES PAYS-BAS LOUISE HOHENZOLLERN DE PRUSSE AVEC SA FILLE LA PRINCESSE LOUISE, FUTURE REINE DE SUИDE
1780-1800 John Russell
Portrait of a Girl in a Bonnet
Pieter Cornelisz. van Slingelandt
LEIDEN 1640 — 1691
PORTRAIT OF A LADY, HEAD AND SHOULDERS, WEARING PEARL EARRINGS AND A NECKLACE
signed centre right: VSlingeland (VS in ligature)
oil on copper, oval
9.8 by 7.9 cm.; 3 7/8 by 3 1/8 in.
Hans Holbein the Younger I
Portrait Miniature of Anne of Cleves.
1539
Empress Elizaveta Alexeievna of Russia, nйe Princess Louise of Baden.
Елизавета Алексеевна (1779-1826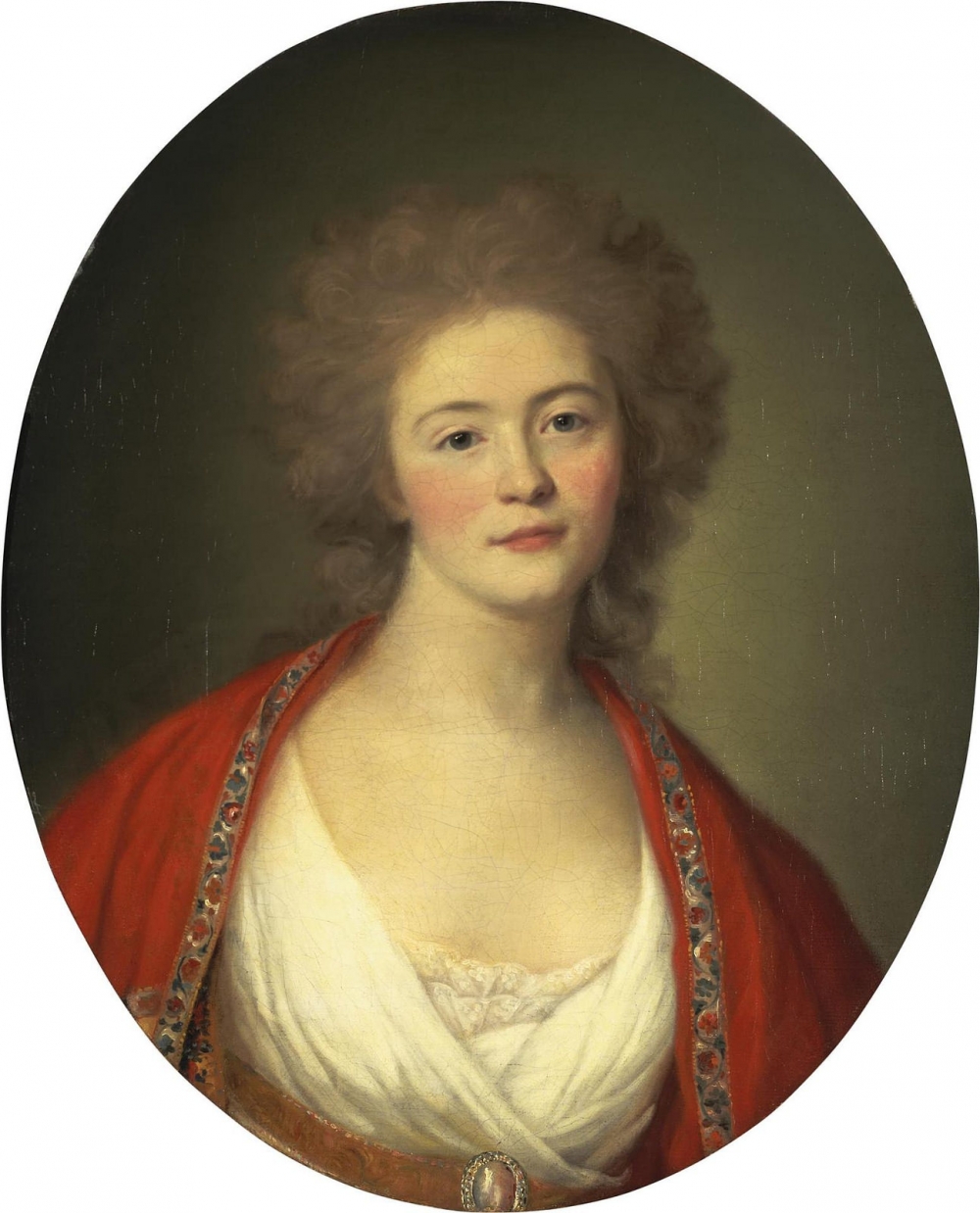 Jean-Louis Voille.
PRINCESS YOUSOUPOF TATJANA VASILIEVNA VON ENGELHARDT
Cornelis Janssens van Ceulen (1593–1661)
Lady Pakington, nйe Dorothy Coventry (1623-1679)
17th century
oil on copper
oval, Height: 6.3 cm (2.5 in).
Florentine School, 17th Century
A VANITAS ALLEGORICAL PORTRAIT OF A YOUNG GIRL HOLDING A MIRROR
oil on canvas
65.5 by 53.5 cm.; 25 3/4 by 21 in.
MARIA LUISA GABRIELA DE SABOYA
CRISTINA DI FRANCIA, DUCHESSA DI SAVOIA, DETTA LA PRIMA MADAMA REALE
Master of the Holy Blood,1600
Портрет молодой дамы
J.JUEL
THE PRINCESS LOUISA AUGUSTA OF DENMARK «LA PETITE STRUENSEE»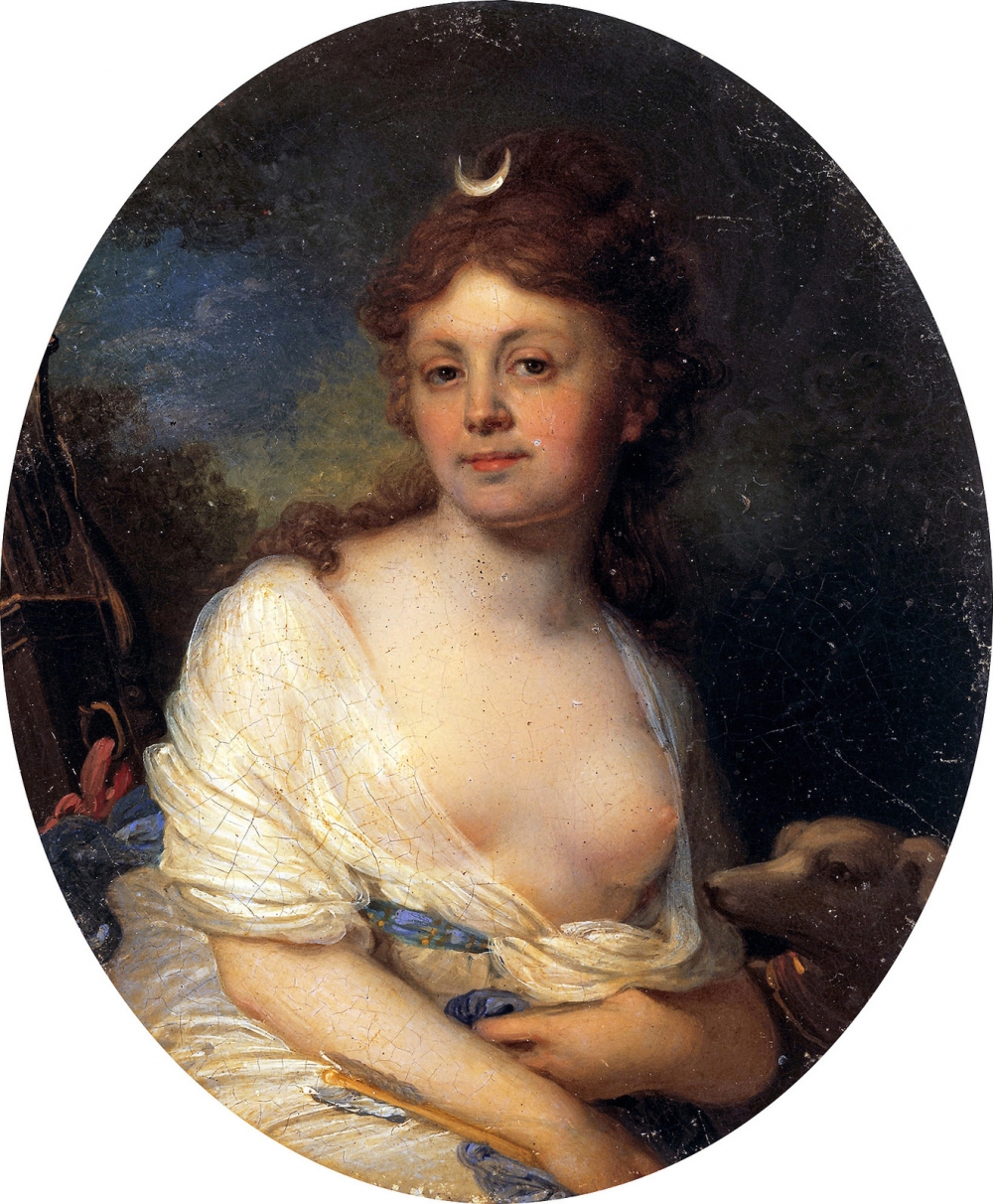 YELIZAVETHA GRIGORIEVNA TYOMKINA
Портрет Елизаветы Григорьевны Темкиной
 Hans Holbein the Younger,
Portrait of a Lady, perhaps Katherine Howard,
circa 1540, watercolour on vellum, diameter 6.3 cm
(Royal Collection, RCIN 422293).
Jean-Baptiste Oudry
PARIS 1686 — 1755 BEAUVAIS
PORTRAIT OF A LADY, HALF LENGTH, WITH A WHITE SHIRT AND RED SASH, A LANDSCAPE BEYOND
oil on canvas, oval
75.5 by 64 cm.; 29 3/4 by 25 1/8 in.
Godfried Schalcken
MADE, NEAR BREDA 1643 — 1706 THE HAGUE
PORTRAIT OF A GIRL, HEAD AND SHOULDERS, WEARING A BROWN SHIRT WITH A BLUE SASH
Hans Holbein the Younger
Margaret More (1505-1544), Wife of William Roper
Attributed to Willem Wissing
AMSTERDAM 1656 — 1687 BURGHLEY, LINCOLNSHIRE
PORTRAIT OF A LADY
August Schiоtt (1823 — 1895)
Warinka Wichfeld
Hans Holbein de Jonge (1497/1498–1543)
The wife of a court servants by King Henry VIII
1534
op lindehouten paneel
Diameter: 11,8 cm.
Kunsthistorisches Museum Wien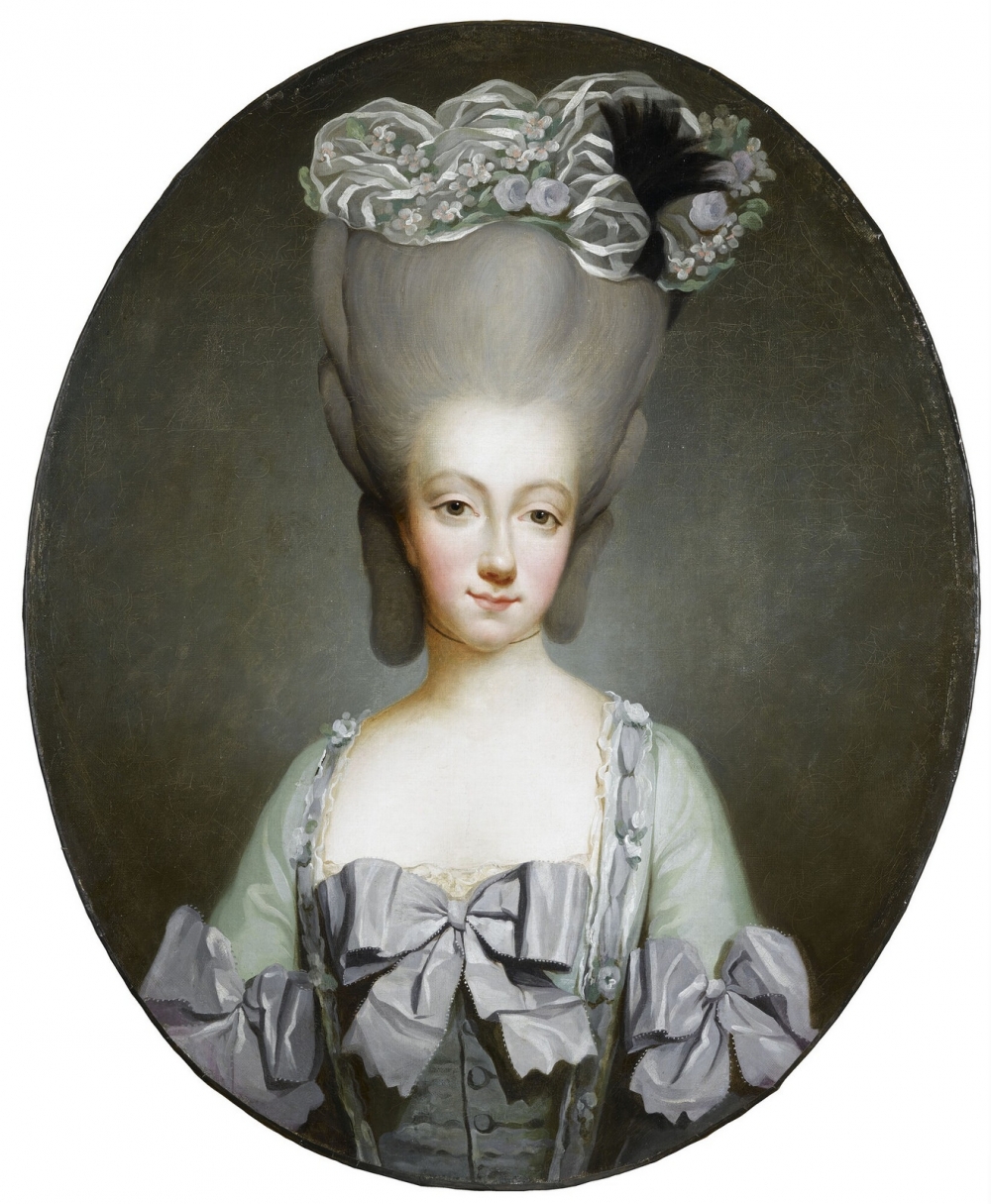 MADAME LA COMTESSE D'ARTOIS, MARIE-THЙRИSE DE SAVOIE
Florentine School, 17th Century
A STUDY OF A YOUNG LADY, HEAD AND SHOULDERS
oil on slate, oval
45.6 by 32 cm.; 18 by 12 1/2 in.
Eugen von Blaas (German, 1843-1931)
Прекрасная итальянка
EMPRESS ELIZABETH
Portrait of Elizabeth I, 1560.
Daughter of miniaturist Simon Bening. Court painter to Henry VIII following Hans Holbein the Younger's death
1843 ARCHDUCHESS DOROTHEA
Born princess of Wurtenberg
Third wife of archduke Joseph Palatine of Hungary
Ernst Moser (1815–1867)
Портрет Зенгерин Филиппине фон Эделсберг
Unknown artist
+ 1 Retrato de Jane Seimour
(Hans Holbein el joven)
2010, уleo sobre tabla,
SOPHIA ADREEVNA SHUVALOVA, COUNTESS BOBRINSKAYA
SOPHIA ADREEVNA SHUVALOVA, COUNTESS BOBRINSKAYA
Joachim Anthonisz. Wtewael
UTRECHT 1566 — 1638
DIANA
oil on oak panel, circular
diameter: 56.4 cm.; 22 1/4 in.
CHRISTINA DI BORBONE PRIMA MADAMA REALE
FRANЗOISE D'ORLЙANS
Unknown artist
A lady
by A.F.Lagrenee
1820s, Hermitage
Brunswick luneburg Guillermina Amelia Bhsirg
EMPRESS ELIZABETH
French School (mid 19th century)
An allegory of Autumn
French School (mid 19th century)
An allegory of Summer
Ганс Гольбейн Младший (1497–1543)
Портрет миссис Пембертон.
Mrs. Pemberton
Ок. 1535 г
Лондон. Музей Виктории и Альберта (Великобритания)
Серия сообщений «Женский портрет \2\«:
Часть 1 — На подиуме исторический костюм | Женский портрет в живописи Старых Мастеров
Часть 2 — Лики женской красоты. СтаринноПортретное… \3\
…
Часть 10 — Лики женской красоты. СтаринноПортретное…\9\
Часть 11 — Лики женской красоты. СтаринноПортретное…(oval frame) \10\
Часть 12 — Лики женской красоты. СтаринноПортретное…(oval frame) \11\